10k Summer Selfie
CTV Winnipeg and Robertson College present the return of the '10K Summer Selfie'!
We have $10,000 in cash prizes to award to select selfie-takers across Manitoba, and you could be one of the recipients!
To enter, take a really good selfie at some point during the summer, and post it before Thursday, August 31st to Facebook, Twitter or Instagram using the hashtag, #10KSummerSelfie. Show us an amazing photo, or take a theme selfie in 1 of 5 bonus categories. Your picture could be worth at least $1,000 or more!
Our favourite pics in each of the below categories will be selected and revealed Tuesday, September 5th.
Keep your phone charged and be ready to capture the best that Summer 2017 has to offer.
Here are the selfies we'll be looking for…
Selfie Of The Summer, presented by Robertson College

Our Selfie Of The Summer has no specific criteria. We're just looking for the Best In Photo. The coolest, cutest, most moving, most gorgeous, most impressive photos ever will apply. If it stands out in any way, chances are it could be a contender. Our Selfie Of The Summer winner will receive a $5,000 grand prize from our friends at Robertson College.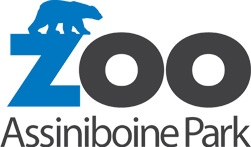 You could actually go to the Zoo, and get a picture in front of one of the provinces rarer and more exotic animals! Or it could be as simple as snapping a photo with your photogenic dog while eating ice-cream, or capturing a quality #Caturday. We're just looking for safe, adorable and/or amazing photos of yourself with any animal of your choice. The winner of our Best Animal Selfie will receive $1,000 from Assiniboine Park Zoo.
Best Food And Drink Selfie, presented by Booster Juice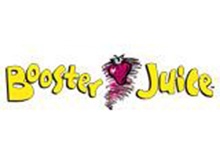 Bring together your besties at the BBQ, share a memorable moment from last night's patio party, or maybe send us a quick snap from your post-jog July long weekend Booster Juice break! Our Best Food and Drink Selfie winner, presented by Booster Juice, will receive $1,000 for showcasing the finest in seasonal eats and refreshments.
Best Hair Selfie, presented by Aura Hair Group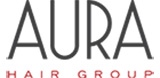 So you got your hair did! Seems like a perfect time to show it off! Maybe it's date night and you're wanting to send your mate an official preview? Or maybe it's pre-prom or grad ceremonies and you and your friends are gathering for a nice group shot? Maybe it's even something you're not particularly proud of! Bed heads and bad hair day victims can still apply. Whatever your Best Hair Selfie includes, it could garner you $1,000 in cash from Aura Hair Group – 11 locations and proudly serving clients for over 30 years.

This one's all about the scenery! Manitoba has so many beautiful horizons and landscapes to capture. This is a good time to show us that sunset you've been talking about. Or perhaps you'd like to present your depiction of #LakeLife from this past weekend? This might also be a great time to show us what you did on your summer vacation, in or outside of the province. Our winning Best Outdoor Selfie will be good for a $1,000 prize from Lacoste Garden Centre, who could offer plenty of outdoor enhancements if needed.

Your pearly whites could be right for our Best Smile Selfie category. You don't need a reason to smile, but maybe your photo will show us how your surroundings helped to form it. Maybe you're ecstatic about a surprise birthday party? Maybe your kid just won the big soccer game and you wanted to show us that collective and contagious team joy. Maybe it's a rare grin offered by a typically gruff grandparent? Wherever the smiles are, we want to see them. And if it makes us smile, your chances of winning that $1,000 prize from Toddlers To Teens significantly improves.